The Castillo de Chapultepec was once the country house of the viceroy, then a military cadet academy during the American invasion, a throne, an observatory, a presidential residence, and, finally, a gift to the public by Lázaro Cárdenas, now a museum. 
When Emperor Maximilian I lived there (the "throne" era), the castle was still on the outskirts of the city. He thus ordered that a boulevard be built connecting it to the city center. It was named Paseo de la emperatriz (Promenade of the Empress) after who I'm sure was his lovely wife, Carlota (even the name sounds poetic, no?). After the emperor was defeated by Benito Juárez, the road was renamed Paseo de la reforma after the Reform War.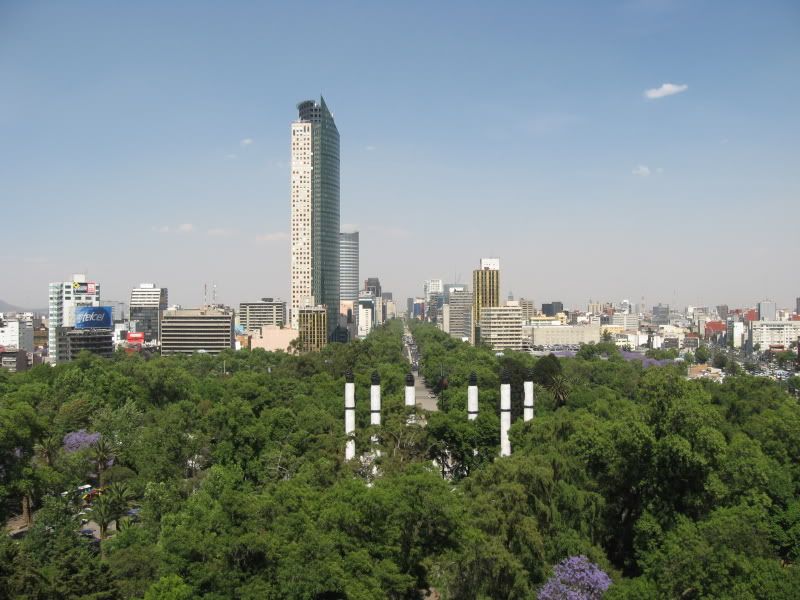 On this particular day we were mobbed my school children.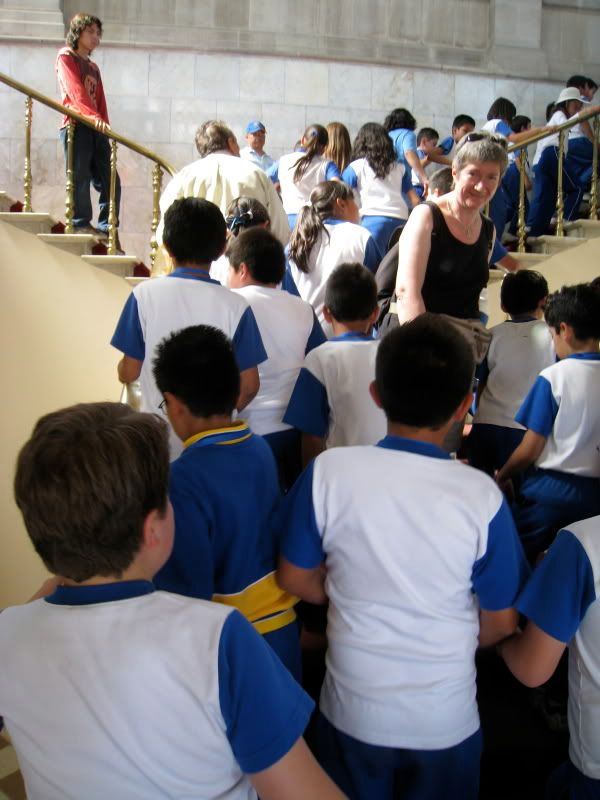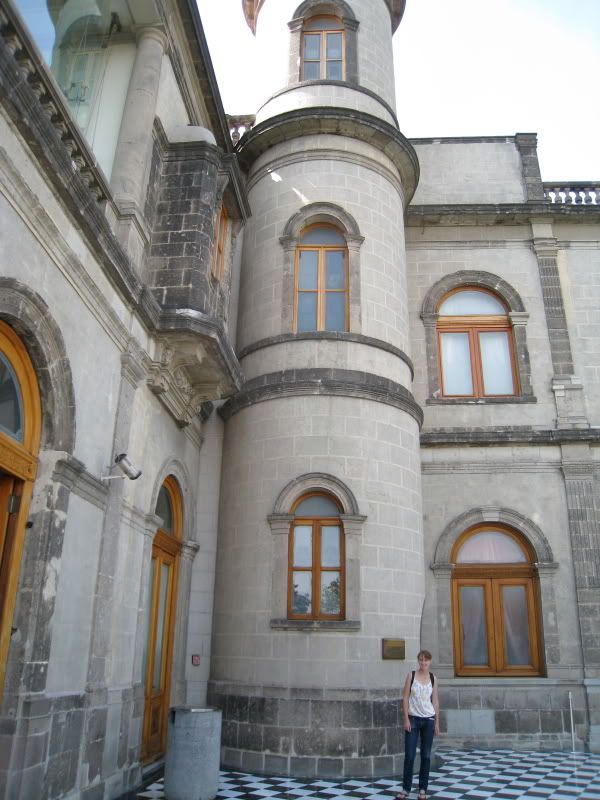 Chapultepec Park is also a good place to have fun. (And to rid yourself of technology by dropping your cellphone in the toxic lake if you so choose.)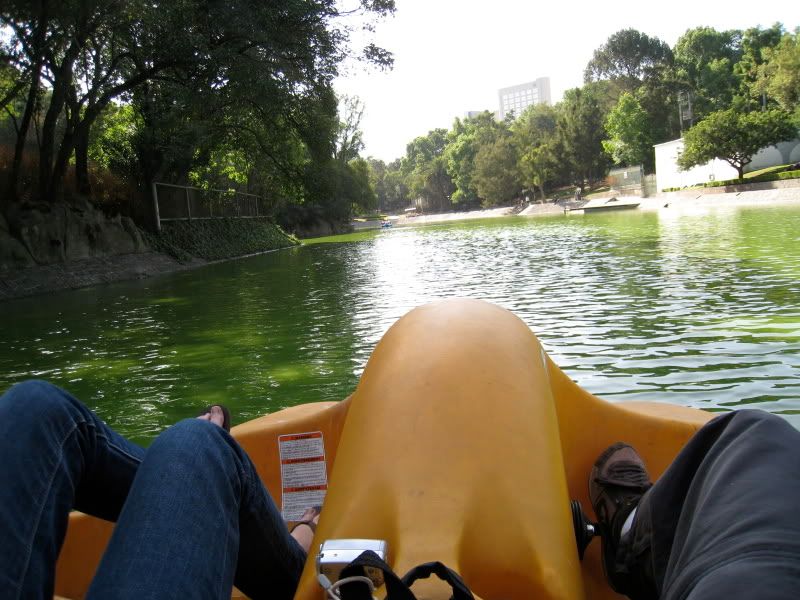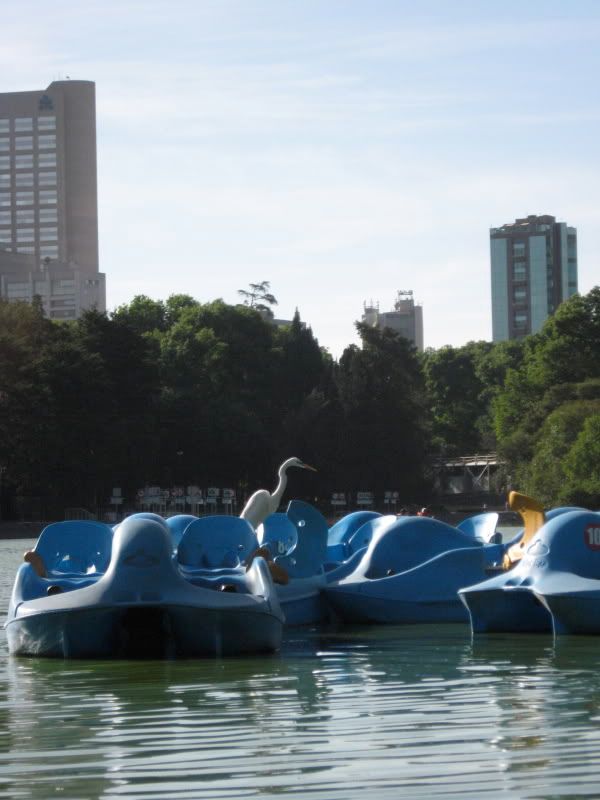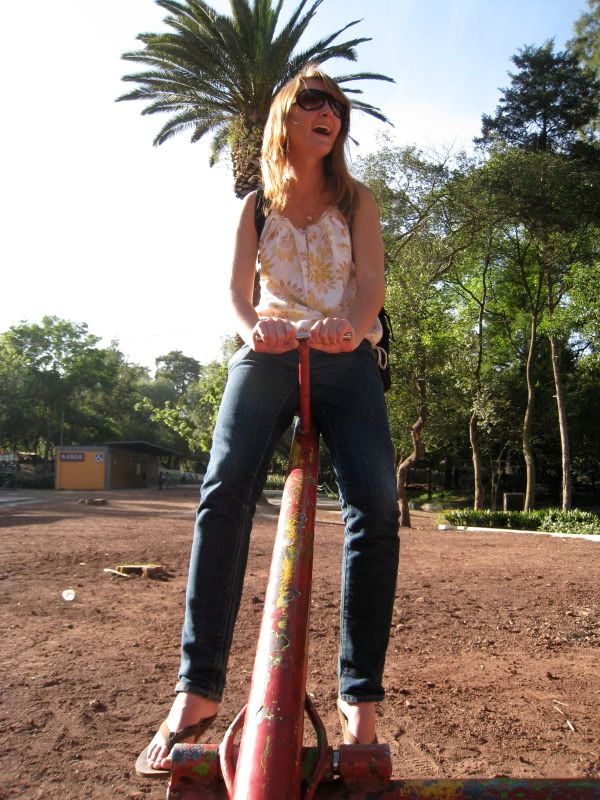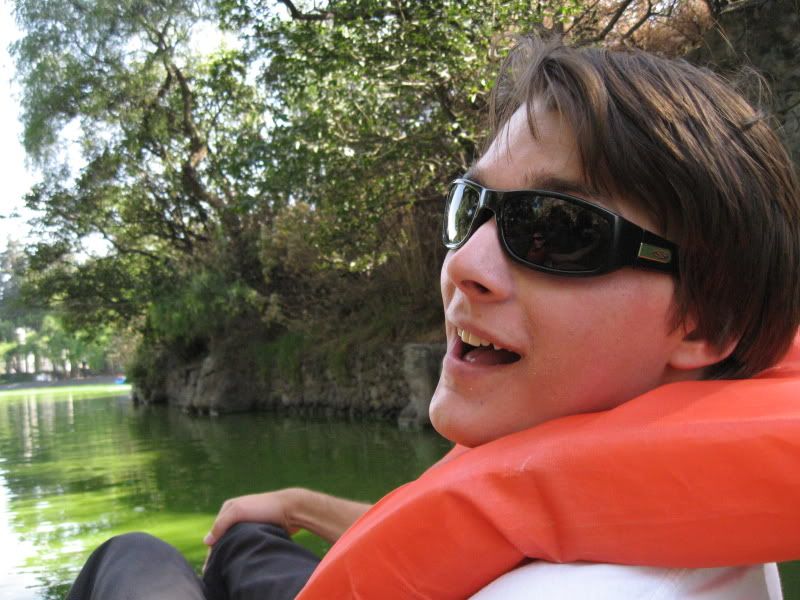 Here, a great heron enjoys fishing in the toxic lake.